Each year, EMS World recognizes products that are innovative in the world of EMS. These products are nominated for Top Innovation Awards by EMS World for their work in making the delivery of emergency medical services safer and more efficient. This year, Braun Ambulances was selected as the winner of the EMS World Innovation Award for their work on MasterTech FleetConnect™.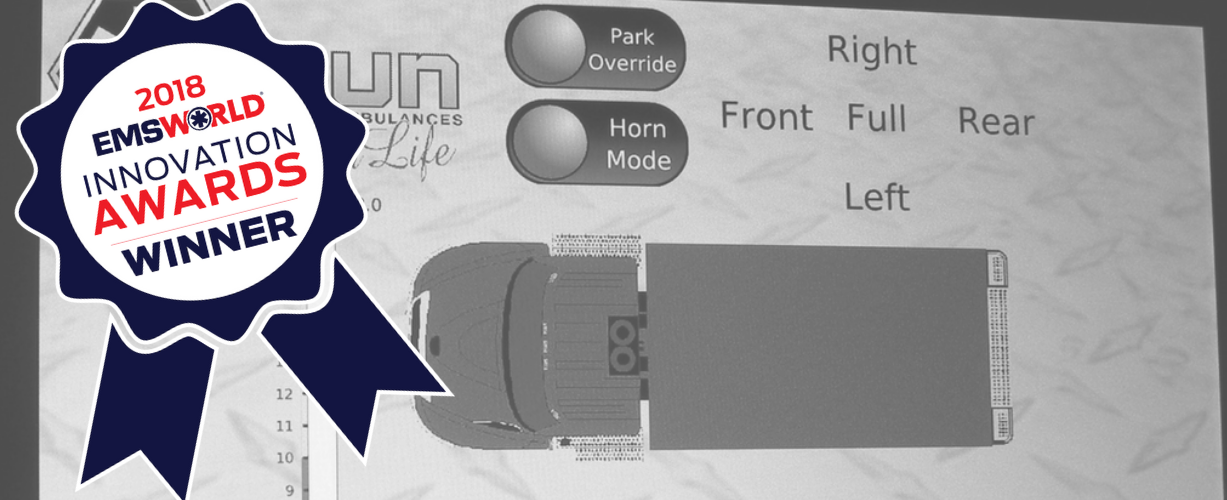 MasterTech FleetConnect™ was created by Braun Ambulances in cooperation with IDEX Fire and Safety to make vehicles safer, make them last longer, and to save municipal departments time daily. Using Microsoft's secure Cloud platform, MasterTech FleetConnect™ can monitor the chassis and engine network for preventative maintenance and allows for real-time monitoring and updates of the electrical system inside of the ambulance. For Braun Ambulance dealers, this product allows monitoring of the ambulances in each area, giving operators the chance to monitor for vehicle alerts. At the municipality level, MasterTech FleetConnect™ provides 24/7 remote support from the dealer network and Braun Ambulances.
During the 2018 EMS World Expo in Nashville, Tennessee, judges visited the booths of those who were selected as finalists. These judges spent time with finalists to learn more about the products first-hand and to demo them. Judges were able to experience the power of MasterTech FleetConnect™ through a simulation on one of the demo unit(s) we had on display.
"Braun Industries, Inc. continues to drive innovation in the emergency vehicle market with the introduction of MasterTech FleetConnect™," says Chad Brown, VP of Sales and Marketing at Braun Ambulances. "By providing the first ever ambulance connected to the Cloud's secure platform, we're able to provide you with real-time chassis and ambulance module diagnostics via email or via text messages sent to your mobile phone. This unique system allows our customers, dealers, and Braun Ambulances to proactively manage their fleet."
For more information regarding MasterTech FleetConnect™, please check out our innovations page!