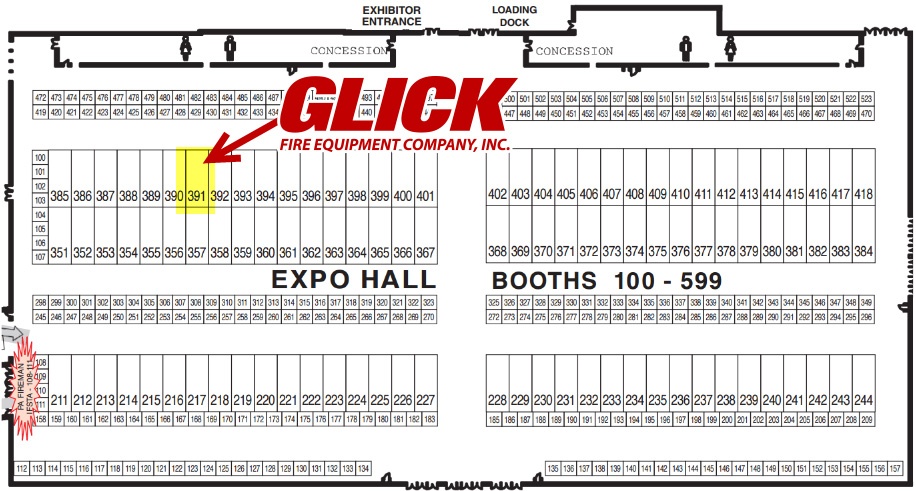 Once we pass FDIC, our show season shifts to more regional events until late summer when we head to IAFC Fire-Rescue International. That means we partner up with our national dealer network to offer support at their local events, sending our Regional Sales Managers to work their booth to answer customer questions and more. Our next show will be the PA Fire Expo, which kicks off this Friday and runs through Sunday.
The PA Fire Expo is put on by the Lancaster County Firemen's Association. Last year, over 17,000 people attended the expo and traveled from more than 30 states! This year, the expo celebrates its 44th year and is introducing a new expo hall with additional vendor space. Admission is $9.00 at the door. Future fire fighters 9 years old and under get in free.
The show will be held at the Pennsylvania Farm Show & Expo Center in Harrisburg, PA. You can get directions online here.
PA Fire Expo hours are:
Friday, May 20: 10 am – 5 pm
Saturday, May 21: 10 am – 5 pm
Sunday, May 22: 10 am – 4 pm
Braun Industries' Regional Sales Manager, Eric Wilcox, will be in attendance. He'll be joining our local Braun dealership, Glick Fire Equipment. Glick Fire Equipment will be located in the new expo hall (E), Space 391. Plan to stop by to speak with representatives from Glick, as well as our own Eric Wilcox.
There will be two Braun ambulances on display by Glick Fire Equipment. The first is a 2015 Ford F450 Extended Cab Braun Liberty from Christiana Care's Specialty Care Transport Unit. The second is a 2015 Ford F450 Braun Express Plus from Kunkle Fire and EMS. The Express Plus is the newest model in Braun Industries' lineup. Don't forget to visit Space 391 to see these ambulances in person!