First to Market... Again!
Braun Ambulances is proud to announce we've been recognized by RAM Commercial as a Certified Q Pro Upfitter.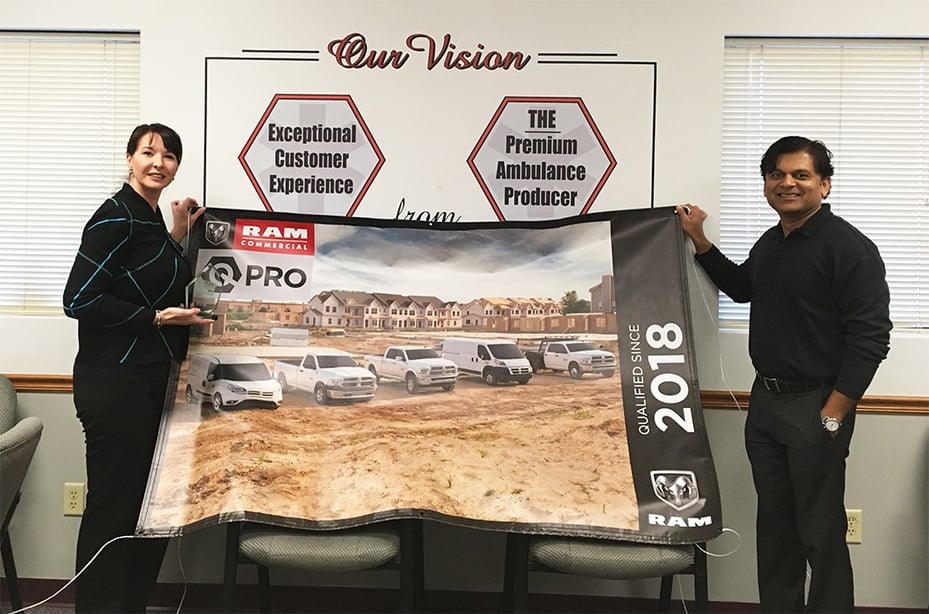 Pictured: (Left) Kim Braun, Owner/President of Braun Industries and (Right) Mark Patel, RAM Q Pro Program Manager.
Q Pro is a RAM Engineering program that recognizes upfitters of RAM vehicles, including ambulance manufacturers such as Braun, for their commitment to quality, reliability and continuous improvement. With RAM's Q Pro co-brand, Braun customers will know that their new vehicle not only meets Braun's rigorous Quality standards, but also the standards set by Ram for upfitted vehicles. The RAM Q Pro certification focuses on:
Quality, reliability and durability
Regulatory compliance
Standardized process controls
Warranty and continuous improvement
For more information on Braun's Q Pro Certification, or building your next Braun Ambulance on a RAM chassis, please contact us.