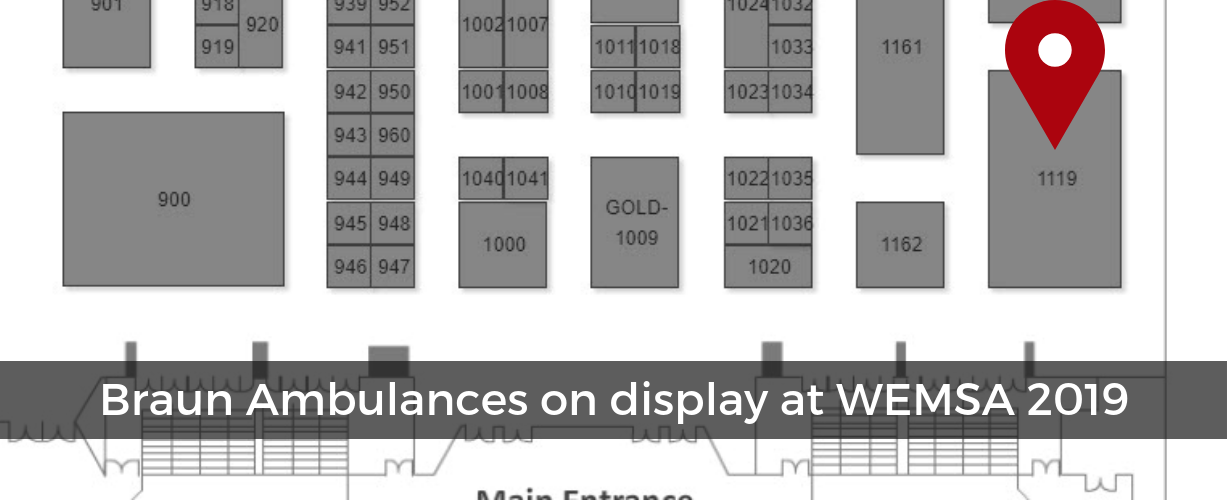 Each year, the Wisconsin EMS Association (WEMSA) hosts an EMS Conference and Expo. This year, the Working Together Conference and Expo will take place at Wisconsin Center in Milwaukee on January 16-20. Braun Ambulances' dealer, North Central Emergency Vehicles, will be in attendance with two of Braun's ambulances.
WEMSA allows fire and EMS professionals from Wisconsin and other states to come together for workshops, classes, and social events; it also provides the opportunity to network and meet some of the best manufacturers, dealers, and people in the industry during the expo. This year's classes will cover a range of topics, including deadly pediatric poisonings, the dangers of smoke inhalation, dosing in ALS, cardiac devices, and much more.
The exhibition portion of this conference will be Thursday, January 17th from 5:00 PM – 7:00 PM, Friday, January 18th from 11:15 AM – 12:30 PM and 1:45 PM – 3:30 PM, and Saturday, January 19th from 11:45 AM – 1:45 PM. Representatives from our dealer in Iowa, Illinois, Minnesota, Nebraska, North and South Dakota, and Wisconsin, North Central Emergency Vehicles, will be in attendance in booth #1119! They will be showcasing a Braun Chief XL Ford F450 4x4 demo ambulance and a Braun Express Plus from Neilsville, Wisconsin, in addition to other emergency vehicles.
If you're attending WEMSA's 2019 Conference and Expo, stop by booth #1119 to visit North Central Emergency Vehicles!