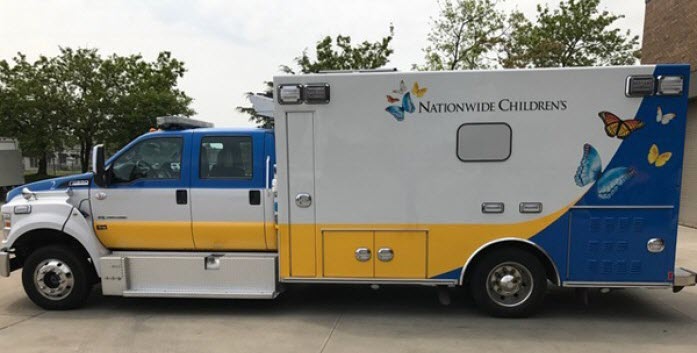 As we continue to highlight recently delivered Pediatric Units in awareness for Emergency Medical Services for Children (EMSC) Day, we turn our focus to Nationwide Children's Hospital. Nationwide Children's Hospital is a leading pediatric care facility and research institute in Columbus, Ohio. They offer a wide range of services, including 24 hour pediatric and neonatal critical transport.
Each year, the hospital transports over 2,300 patients via mobile ICU, helicopter, and jet aircraft. Over half of those patients are neonates, and the transport team is one of the few in the country capable of transporting them on nitric oxide therapy and high-frequency oscillation at the same time. In fact, the youngest patient they have ever transported was only 22-week gestation and weighed a mere 1.1lbs.
The hospital has transported patients to or from 100 different referral facilities in 11 different states. The transport team is comprised of RNs, Respiratory Therapists, Transport Technicians (all EMT-P certified) and EMT drivers. They work together with medical doctors and medical control physicians to provide exceptional care during transport, and are also trained and proficient in many advanced skills including umbilical catheter placement, chest tube insertion, and more.
As you can tell, Nationwide Children's Hospital is serious about its transport program. That's why we are so honored we could work with them and our local ambulance dealer, Penn Care, to recently deliver a new Braun ambulance to them.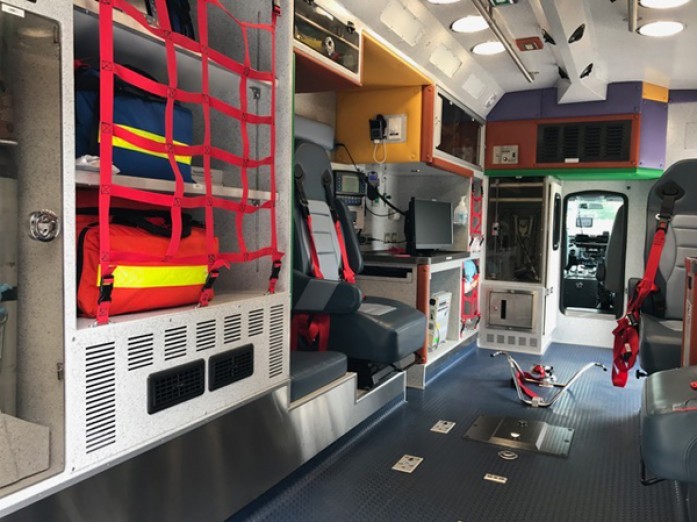 The hospital selected a 2017 Super Chief model on a Ford F-650. The Type I ambulance was delivered with a basic graphics package, but a highly-customized interior with colored upholstery for a kid-friendly feel. It features a Mac's Lift Gate and Mermaid Medi-Kool climate controlled drug cabinet. In addition, it has a sound deadening package to help reduce road noise and a flip-down LCD screen with iPod integration.
Congratulations to Nationwide Children's Hospital on their new Braun ambulance! We know they will do big things with it while serving their littlest patients!