As an ambulance manufacturer, we're always excited when we get a chance to work with a new department. Detroit Fire Department was no different! We will deliver 49 new ambulances to the city over the course of five years. In 2017, we delivered 14 new units. We will deliver 35 additional ambulances over the next four years: nine units in 2018, nine in 2019, nine in 2020, and eight in 2021. All units are/will be Chief XL ambulance models.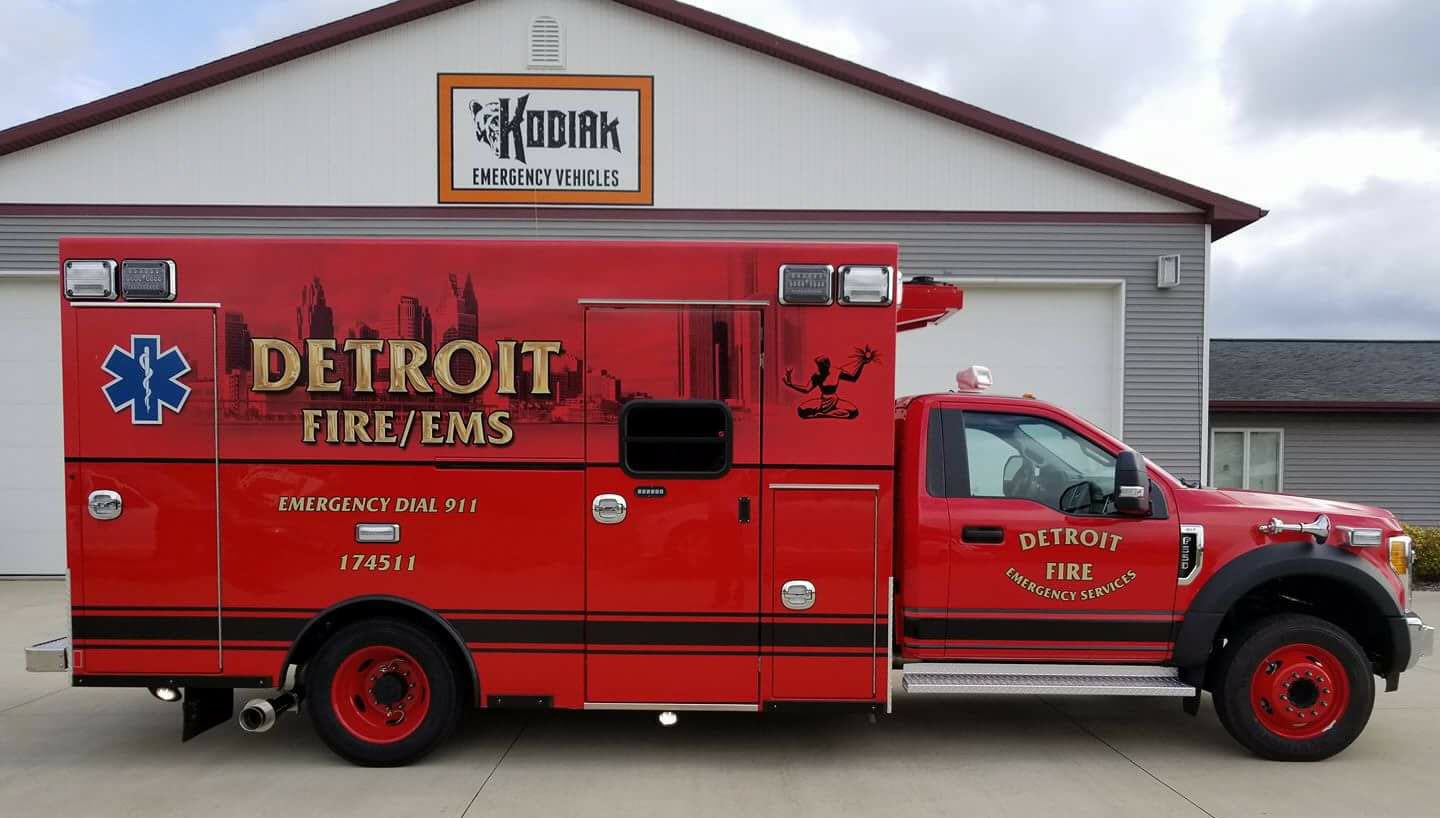 The Detroit Fire Department staffs over 1,000 firefighters that work out of 34 fire stations. They respond to over 165,000 calls annually. In a city as big as Detroit, it's important to have durable units that can stand up to the high call volume of an urban environment. Deputy Fire Commissioner of Detroit, Dave Fornell, said that the department wanted their EMS crews to have units that were as durable as the fire department's trucks. To make their decision, Fornell and his colleagues created a committee, weighed their options through various visits and demonstrations, and checked in with New Orleans EMS and Boston EMS (who have Braun units) to get information on maintenance and operations of their ambulances. The committee was most concerned with safety and durability, with a high return on investment. It was critically important the new ambulances last, to save the department money in the long run.
For Fornell, it was all about "understanding Detroit" when it came to picking a manufacturer and designing their units. Their Braun Chief XL ambulances are mounted on the tough Ford F-550 chassis. The module was laid out with Detroit's first responders in mind. Each ambulance features customized interior console layouts, customized exterior compartment sizes, and customized interior cabinets. They also include Braun's exclusive E-Z O2 lift oxygen cylinder lift and storage compartment, Havis docking stations and mounts for the console, and Ferno InX cots and mounts for patient transport and loading. The Deputy Commissioner said that Braun's exclusive EZ Glide™ door is a huge safety advantage, plus the aluminum construction makes the unit significantly more durable than others.
So far, feedback on the delivered units has been great. One of Detroit's EMTs posted to Facebook, saying "Nothing but respect and gratitude to whoever had a hand in making [these units] happen. Every detail is fantastic and well thought out with us, the medics who will spend countless hours in them, in mind. If I had a wish list of what I wanted in an ambulance, this rig has it all."
Braun Ambulances' Vice President of Sales and Marketing, Chad Brown, says "We at Braun are extremely excited and proud to deliver the city of Detroit their new Braun ambulances. […] We worked together with the city of Detroit to design and build a purpose-built ambulance for the paramedics and EMTs of Detroit. We look forward to continuing this great relationship for years to come!"
For more information on the Detroit units, visit our deliveries page!