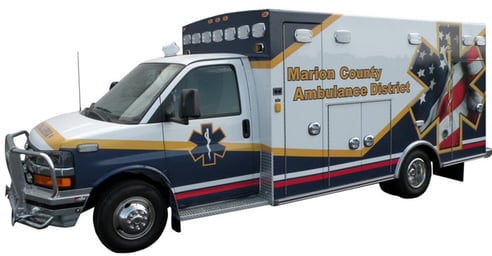 Representatives from North Central Ambulance Sales and Service will be at this week's SEEMS Conference. The 2012 Southeastern Minnesota Emergency Medical Services Conference, titled "Heroes Among Us," will be held this Thursday through Saturday (March 8-10) at the Mayo Civic Center in Rochester, Minnesota.
Planned for emergency responders, the SEEMS Conference has a variety of presentations on rescue, legal, and medical topics. Keynote speakers include Dr. Brain Froelke and Steve Berry, NREMT-P. Dr. Froelke is the Chief Medical Officer for DMAT and the Medical Director at St. Louis Ambulance Service. His presentation is called "Response to Disaster: Joplin, MO." Berry is a nationally recognized MES instructor, and author and cartoonist for the Journal of Emergency Medicine. He will be presenting several sessions throughout the conference.
Along with the educational presentations, the SEEMS Conference will feature an Exhibit Area. Exhibitor booths will be open throughout the conference, during breaks. You can check out the complete conference schedule here. At the North Central Ambulance Sales and Service booth, you will find a Braun Chief XL Type III ambulance on a Chevrolet G4500 chassis. There will also be knowledgeable sales representatives on hand to discuss your ambulance needs with you.