If you're new to Fire/EMS or just looking to get a better understanding of the options offered by various ambulances manufacturers, one question you might have is "What's the difference between a Type 1 and Type 3 ambulance?" Unlike many ambulance manufacturers that lead by type, we lead by model at Braun. So, there's no quick way to look and see what is a Type 1 ambulance versus a Type 3 ambulance. The good news is, that allows for more flexibility as a customer. For example, you're able to get our Chief XL and Signature Series models in either a Type 1 or Type 3 configuration. The distinction is made by the chassis you choose to build the ambulance on, which is often just as or more important to departments than what a model is called.
Take a Closer Look
Type 1 and Type 3 ambulances look similar upon first glance: they both feature a square patient compartment or ambulance module built separate from the chassis. When the box is completed, it's mounted to the chassis to finish the build. The main difference between a Type 1 ambulance and a Type 3 ambulance is the chassis used and how the box connects to the cab.
What is a Type 1 Ambulance?
Type 1 ambulances are mounted on a truck-style chassis. The driver compartment resembles a pickup truck. At Braun, Type 1 ambulances are available on F-series Fords, RAM, and Freightliner chassis. Type 1 ambulances include a passthrough that is smaller than that of Type 3 ambulances; it looks like a window that connects the driver and patient compartments.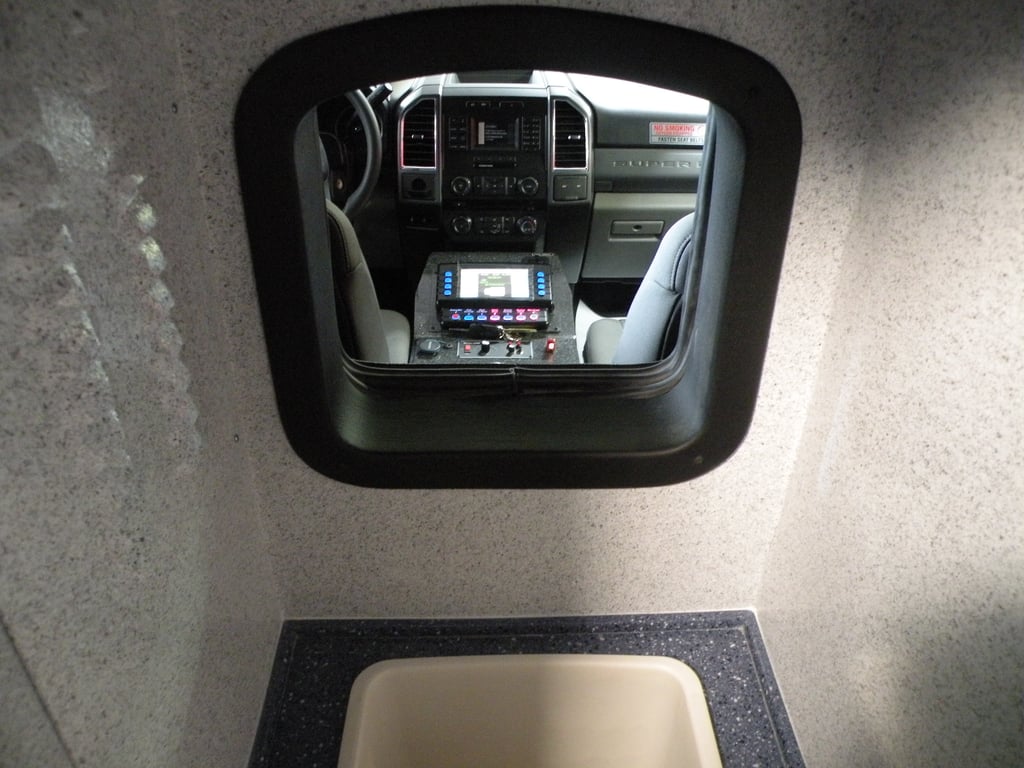 An example of a Type 1 ambulance passthrough.
Braun offers the Express Plus, Signature Series, Liberty, Chief XL, Super Chief, and Patriot models as Type 1 ambulances. The Express Plus, Signature Series, Liberty, and Chief XL models can be mounted on a Ford F-350, Ford F-450, or Ram 4500 chassis. The Super Chief model can be mounted on an International 4300 LP, Ford F-650, or Freightliner M2 chassis. In an exclusive partnership with Pierce Manufacturing, the Patriot is available on a Pierce Saber chassis.
What is a Type 3 Ambulance?
Type 3 ambulances are mounted on a cut-a-way van chassis. Braun Type 3 ambulance chassis include E-Series Fords or G-Series Chevys. On Type 3 ambulances, the cab is an integral part of the ambulance unit. The passthrough can vary in appearance, but looks more like a doorway than a window. This allows for easier transfer of items from the patient compartment to the driver compartment and vice-versa.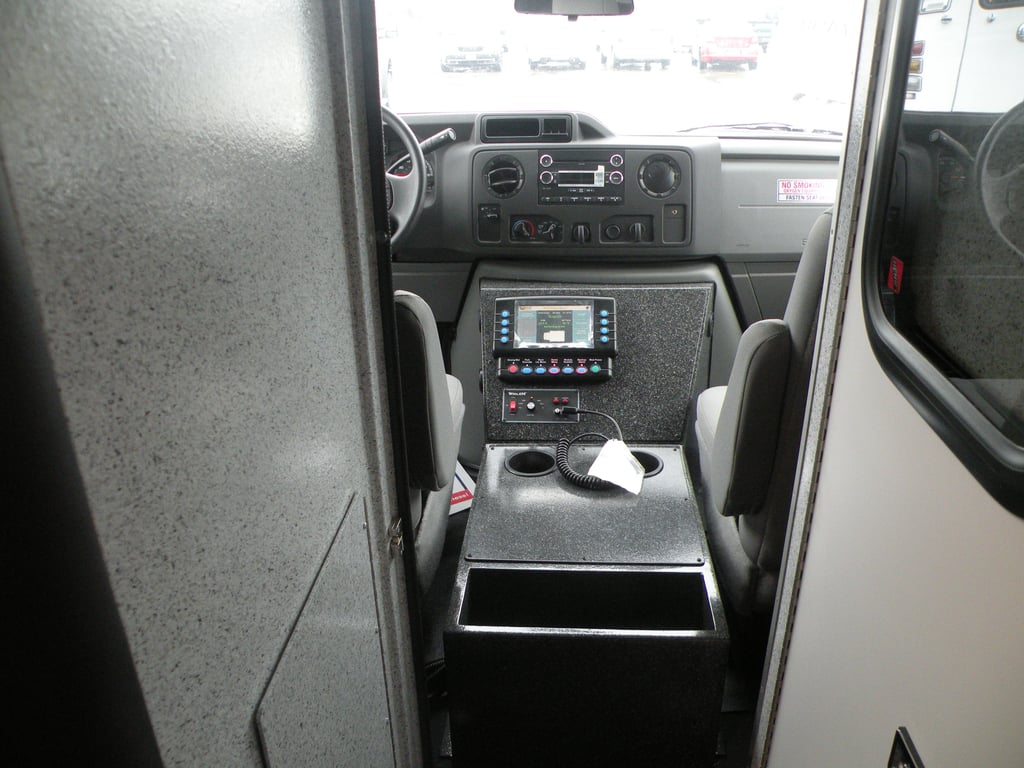 An example of a Type 3 ambulance passthrough.
Braun offers the Signature Series and Chief XL as Type 3 ambulances, which can be mounted on Ford E-350, Ford E-450, Chevy G3500, or G4500 chassis. The Express model is also one of our Type 3 ambulances, and it can be mounted on a Ford E-350 or Chevy G3500 chassis.
What do all Braun ambulances have in common?
Although our Type 1 and Type 3 ambulances are different, they're both built with one common goal in mind: to keep the occupants, whether patient or paramedic, safe at all costs. Every Braun ambulance is built using our SolidBody™ Construction, a Braun exclusive that constructs the body from brake formed parts with fully welded seems. With no separate extruded frame, it reduces weight and adds strength, helping to absorb impact, minimize transferred damage, and provide added safety. For more information on specific models, please visit our models page!