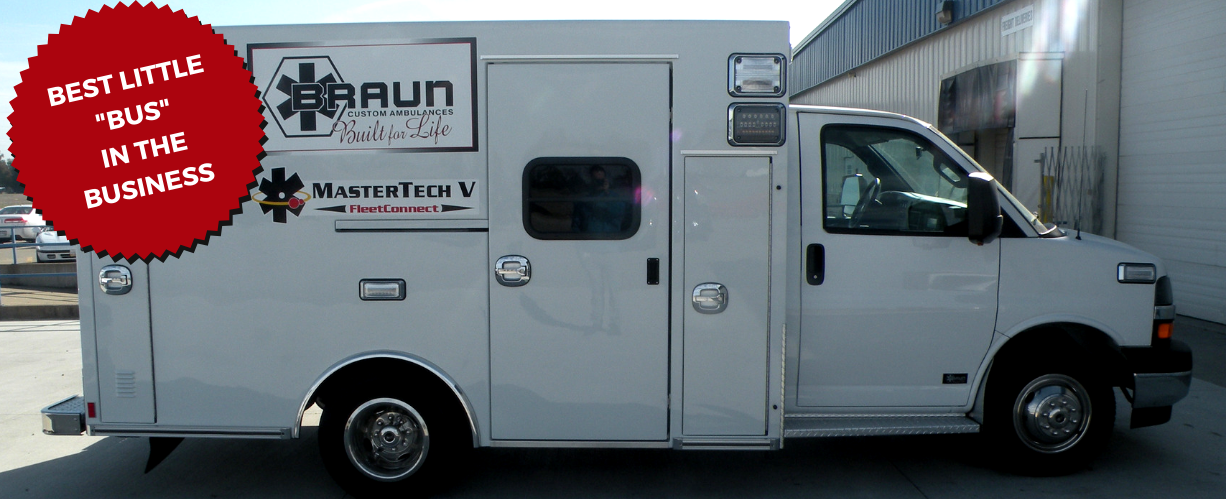 Braun's Express Type 3 Ambulance is the most dependable Type 3 Ambulance on the market, often referred to as the best little "bus" in the business. This Type 3 Ambulance is known as a workhorse in the world of EMS, reducing downtime and increasing the unit's reliability. This ambulance, paired with Braun's exclusive innovations, provides customers with the best Type 3 Ambulance on the road.
The Express Type 3 Ambulance can be built on a Ford E-350 or a Chevy G-3500 and includes a 144" module manufactured with Braun's SolidBody™ Construction. The Express Type 3 Ambulance now includes a wider aisle to increase working room for paramedics and EMTs, increased interior cabinets and external backboard storage for ultimate storage space, and Whelen LED warning and scene lights to optimal safety for patients and crew members.
Your safety is our priority – this Type 3 Ambulance comes with Braun's EZ Glide™ Door to protect your crew as they get in and out of the ambulance and eliminates a door that swings out into oncoming traffic. Braun also offers a variety of MasterTech innovations, including MasterTech FleetConnect™ and MasterTech IV™, to monitor the ambulance's diagnostics. Braun's exclusive VitalMax™ Interior Lighting System also helps improve module working conditions, providing lighting that can be controlled by crew members to ensure that they have proper lighting when working, but can also dim lights to create a more comfortable environment during patient transport.
This Type 3 Ambulance can be built to meet our customer's needs with various design features and innovations, making the Express Type 3 Ambulance an ideal unit for your department.
Express Type 3 Ambulances
Click here to view more Express Type 3 Ambulance samples!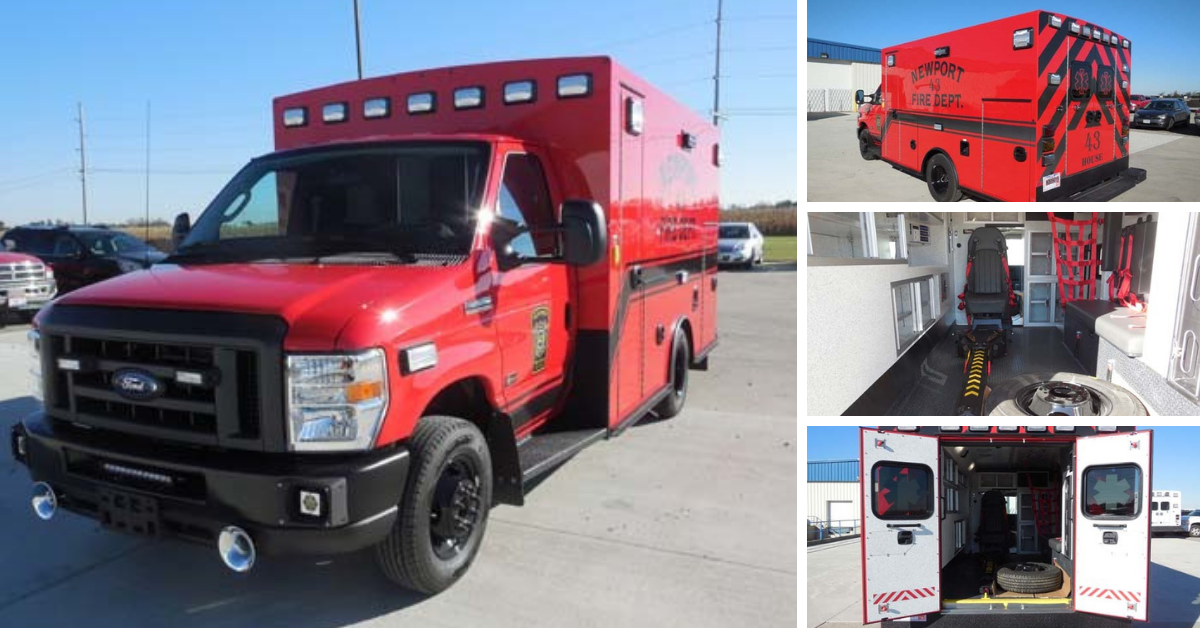 Want to learn more about the Express Type 3 Ambulance and its configurations? Contact us today!